Complex, High Value Manufacturing.
Davis Manufacturing pursues engineering-driven processes with problem-solving skills and a resolve to perfect each part they create. The company's mission is focused on giving its customers a competitive advantage. With that in mind, Davis partnered with Bluebird to build a brand that delivers that message.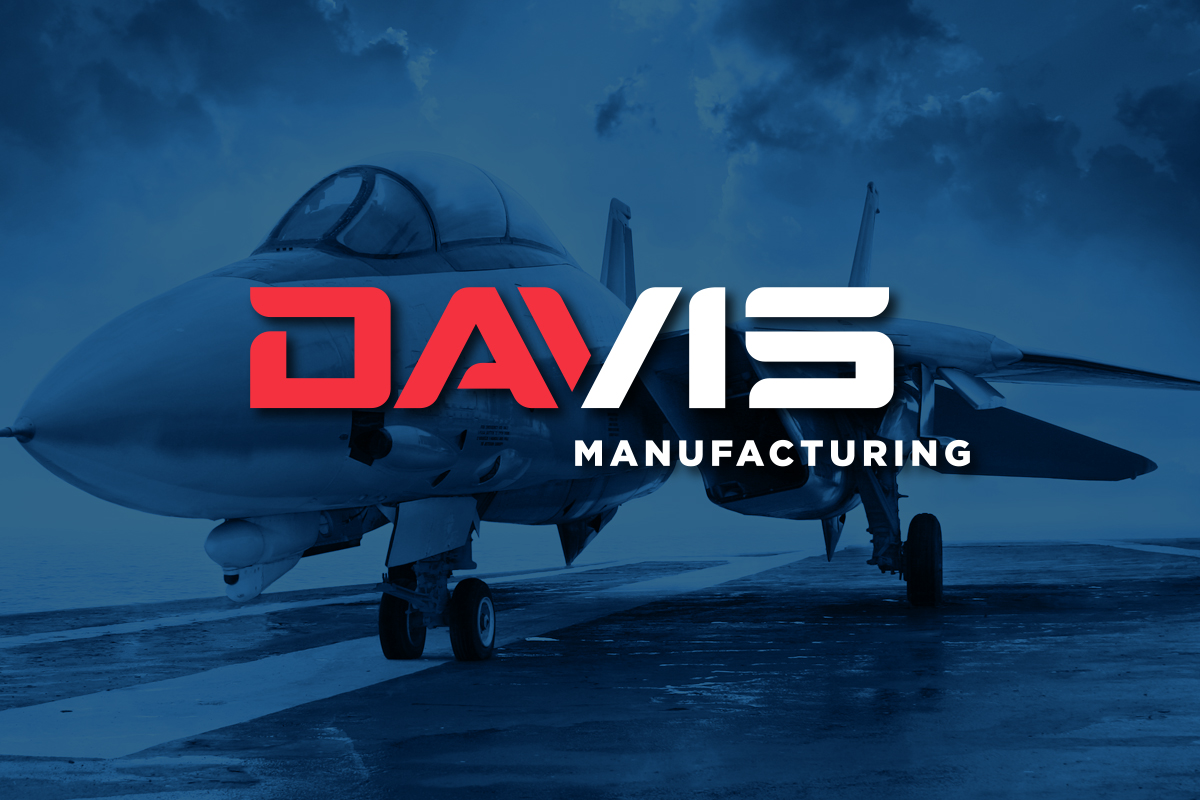 Project Scope
Brand Architecture, Brand Mark Development, Brand Strategy, Print Materials, Visual Communications System, Web Development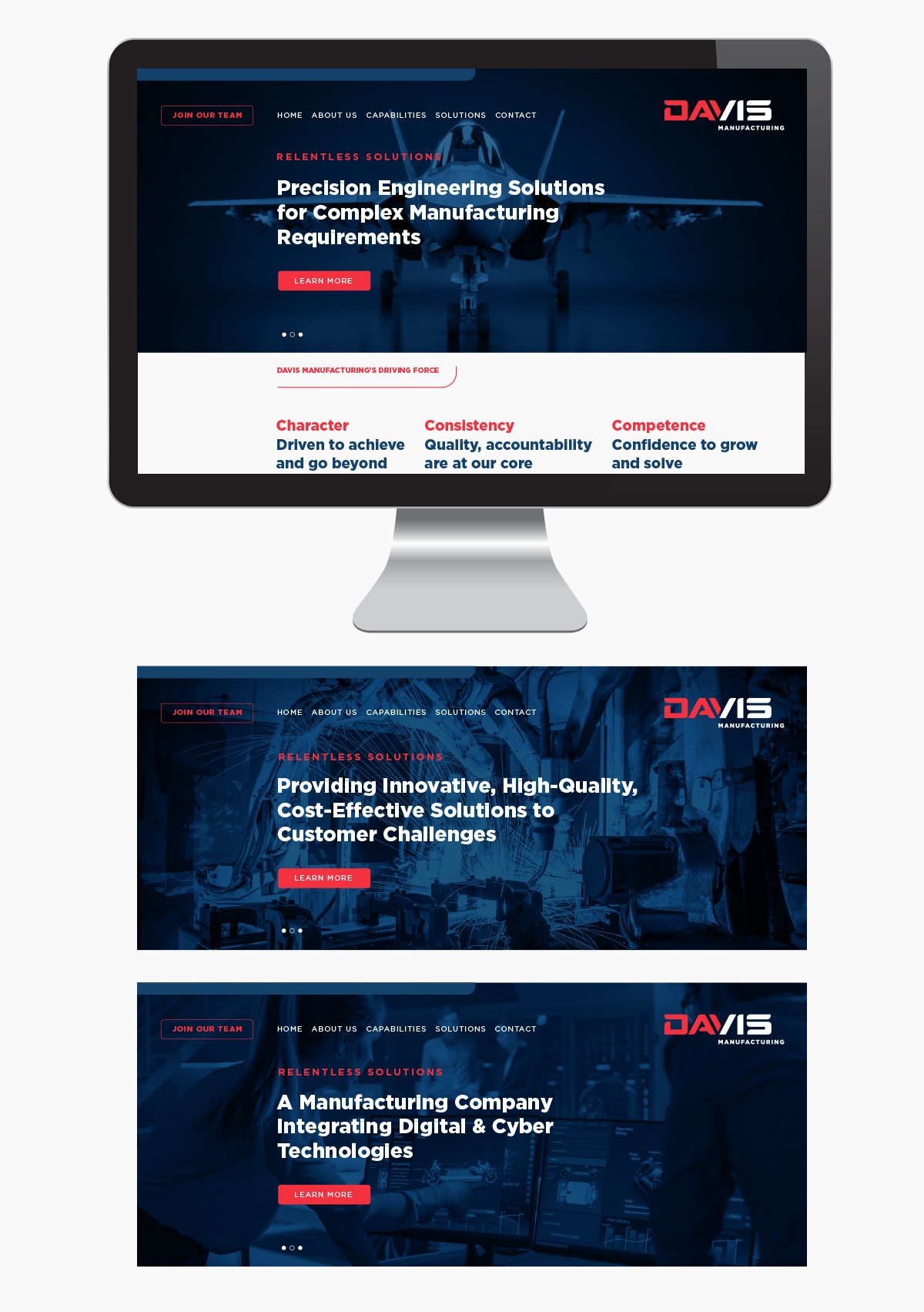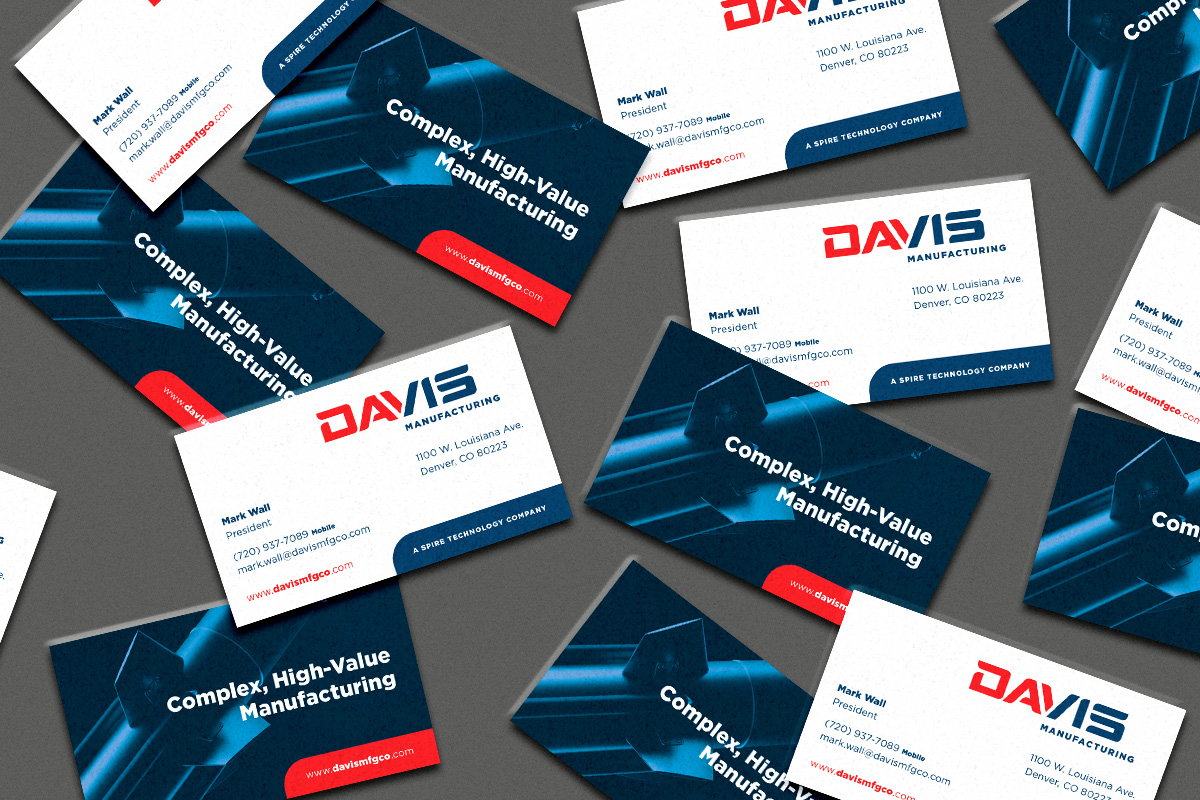 Like What You See?
We love helping brands reach their full potential. Get in touch to see how we can help take your brand and marketing efforts to the next level.