Your revolutionized intelligent assistant.
Athena is an "intelligent assistant" application developed for the manufacturing industry. Using voice interoperability, Athena improves how shop workers interact with machines to produce greater workflow operations and improved productivity. ATHENA is designed and delivered by manufacturing technology incubator, iTSpeeX, representing the merger of two worlds – the voice-operated technologies that make lives more convenient and the machine tools that make manufacturers more competitive.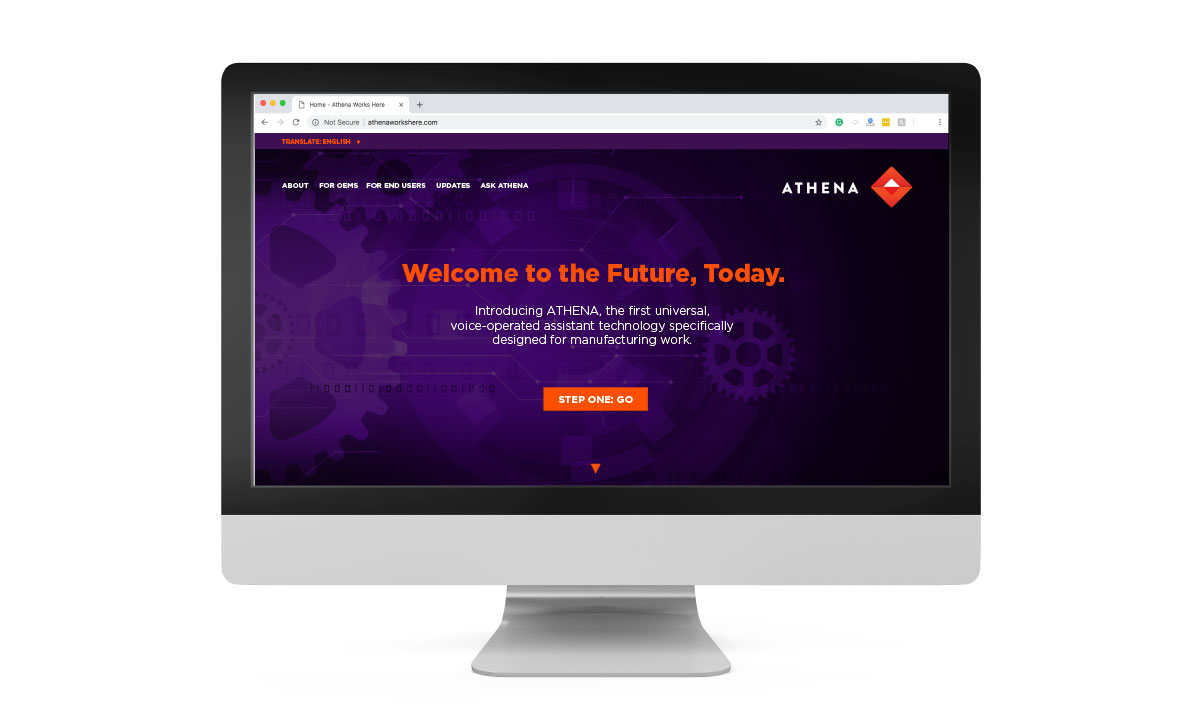 Project Scope
Ad Campaign, Brand Architecture, Brand Mark Development, Brand Standards, Brand Strategy, Exhibit Design, Infographics, Key Messaging, Name Development, Strategy, Tagline Development, Visual Communications System, Web Development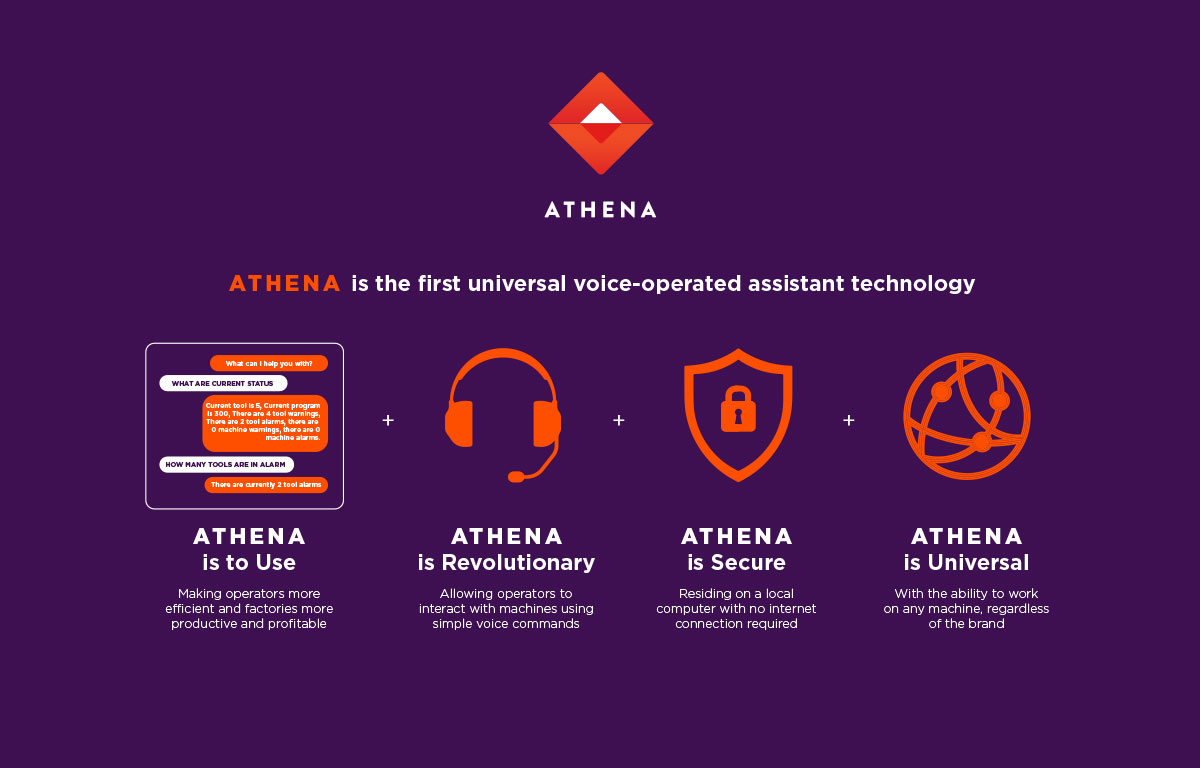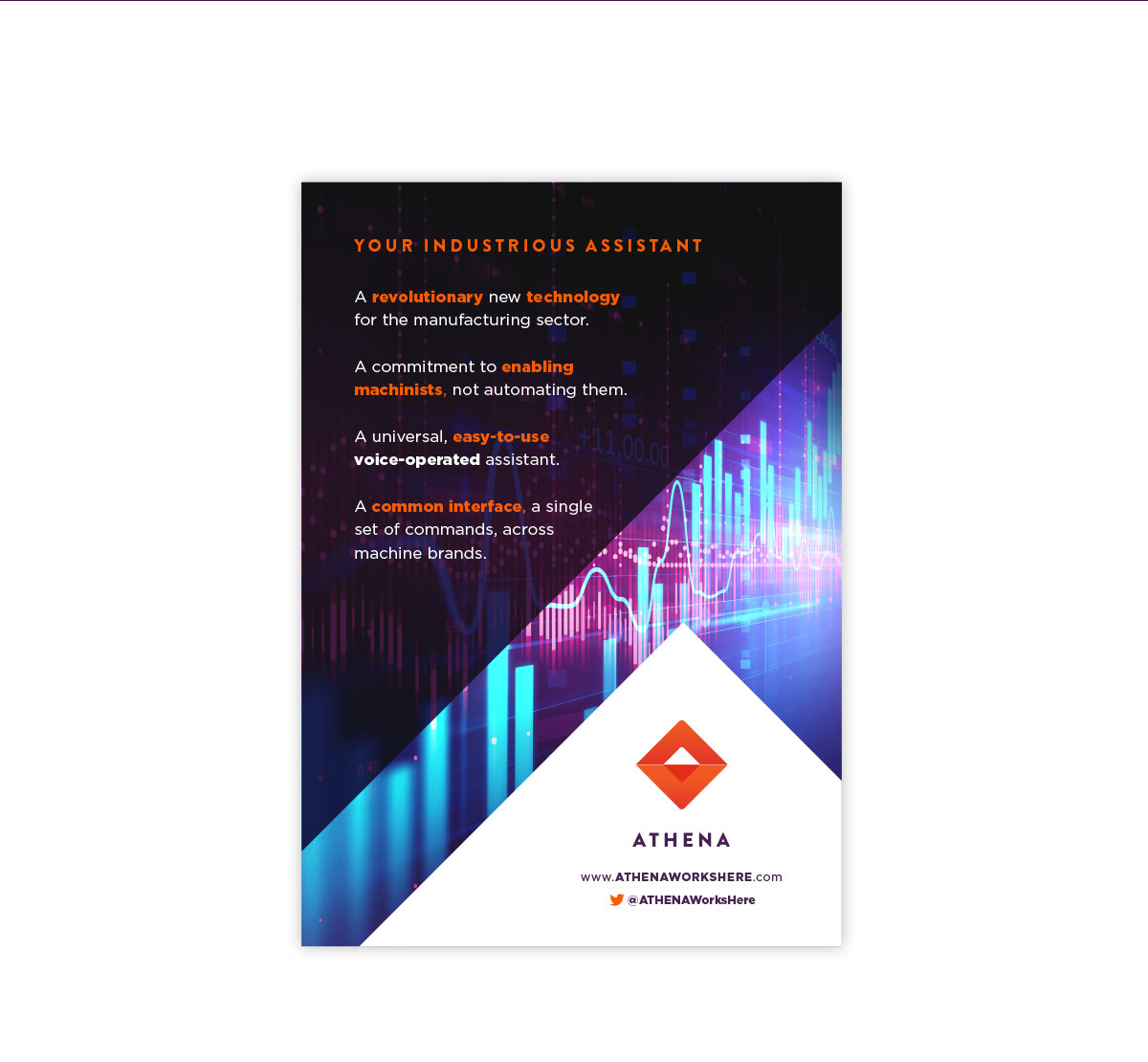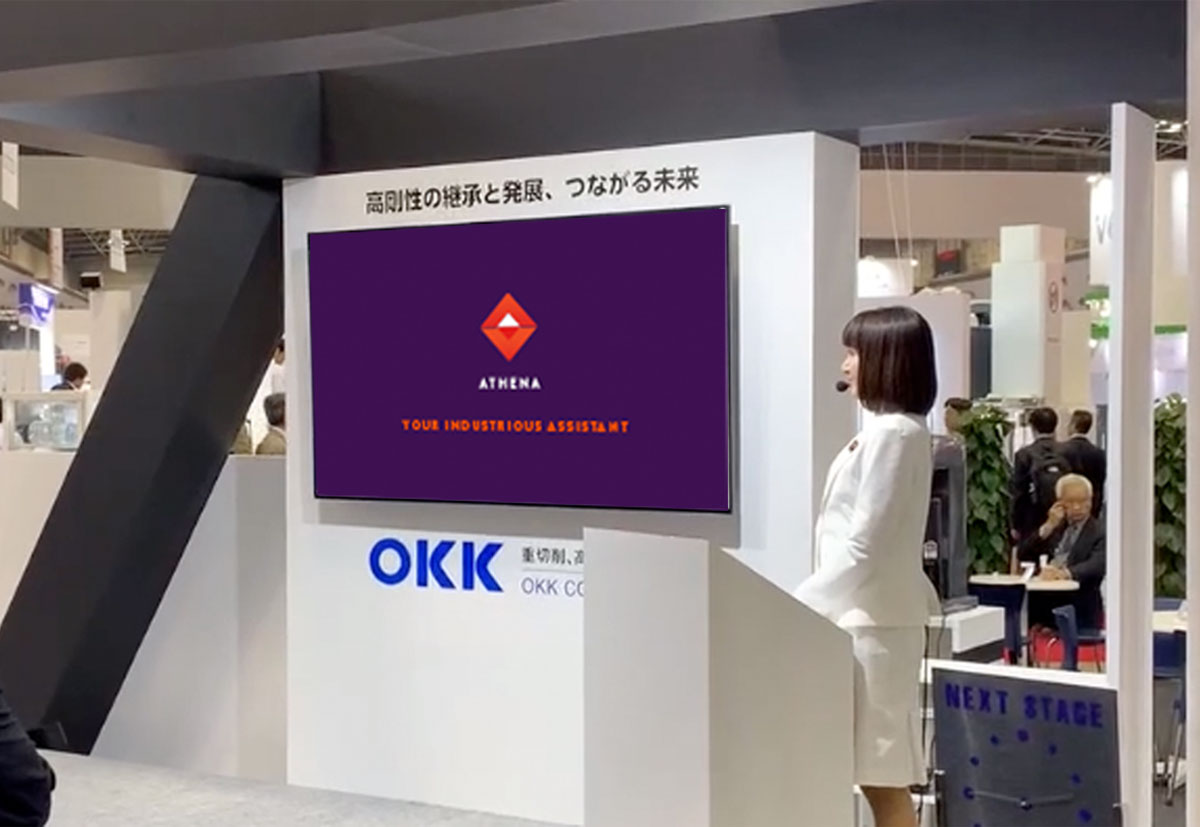 Like What You See?
We love helping brands reach their full potential. Get in touch to see how we can help take your brand and marketing efforts to the next level.