Simplified real estate success with maximized profits.
Real Estate Summit County leverages more than 20 years of market experience, maximizing profits for clients in the shortest amount of time. Broker Mike Krueger's proven track record of success is founded on an honest and innovative approach that delivers the best results.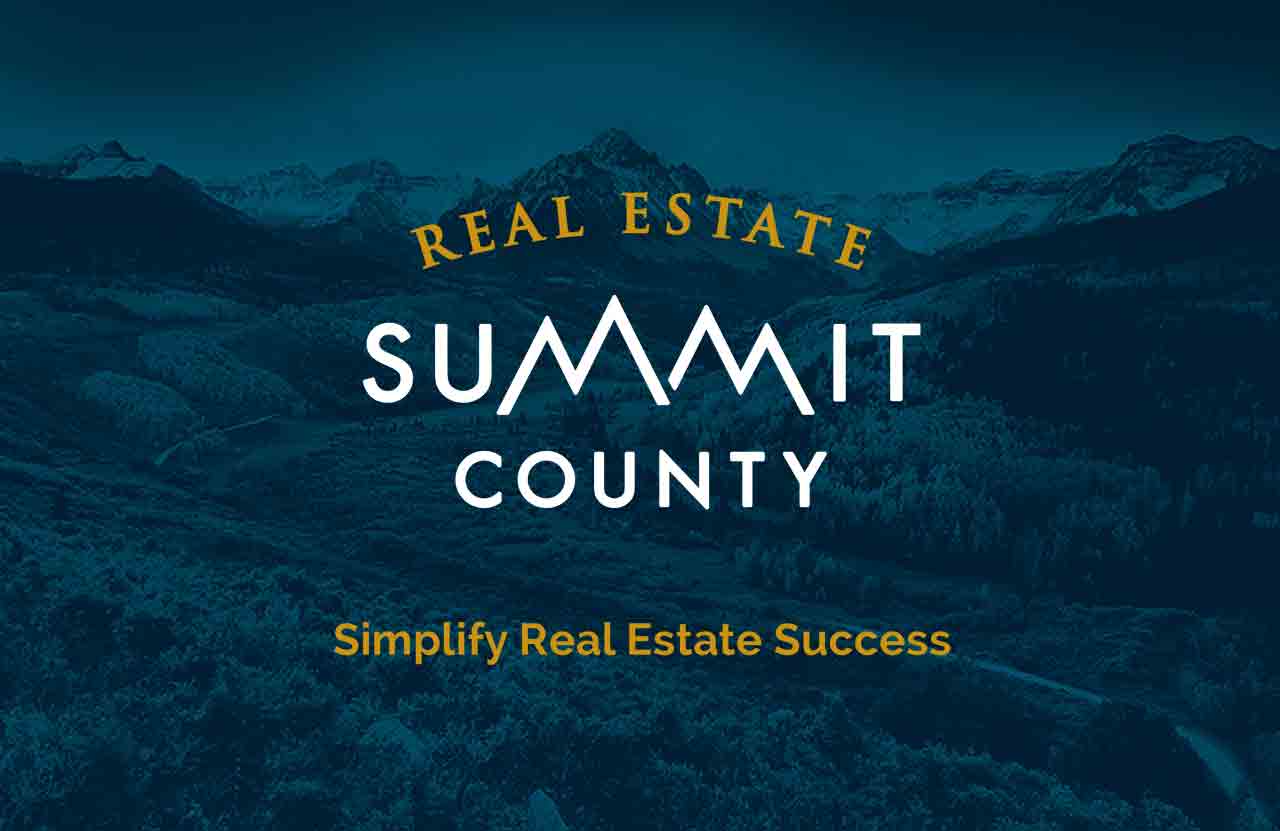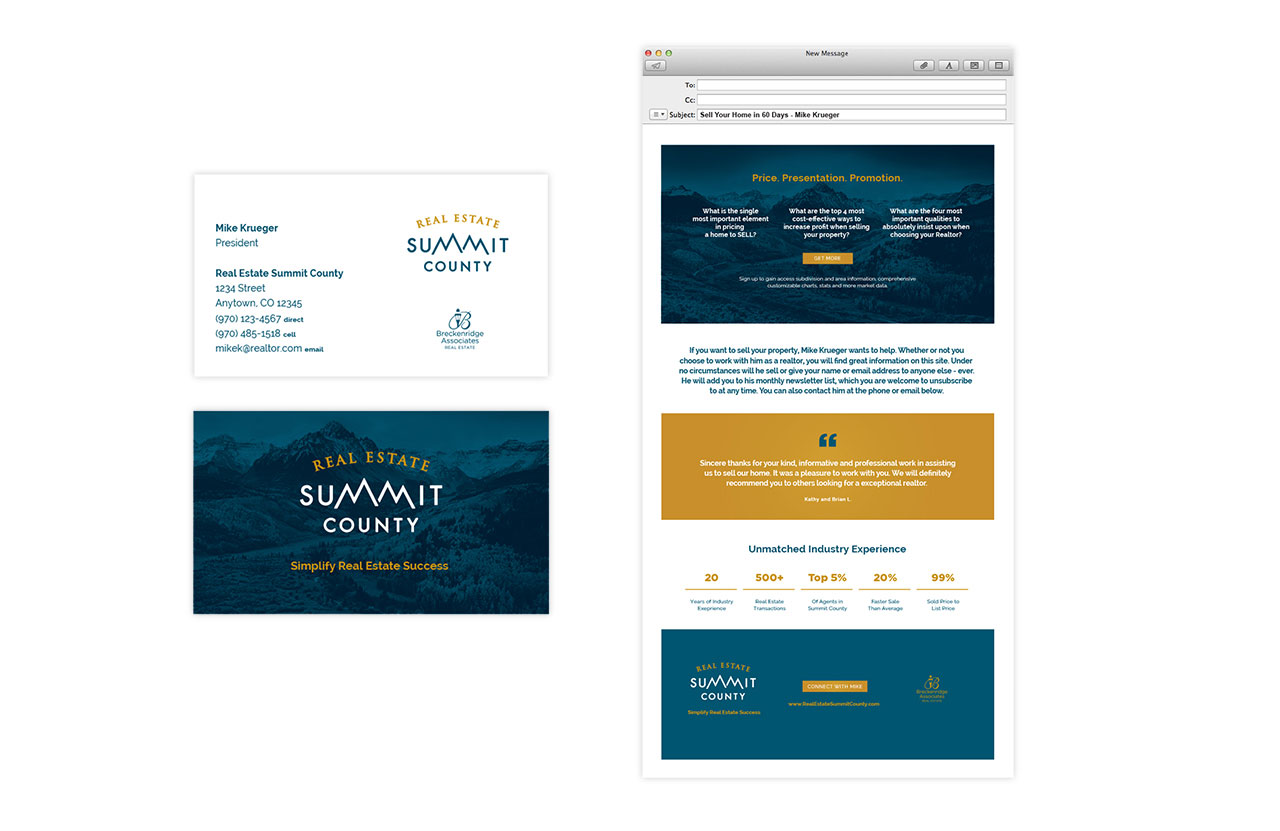 Project Scope
Ad Campaign, Brand Strategy, Key Messaging, Tagline Development, Visual Communications System, Web Development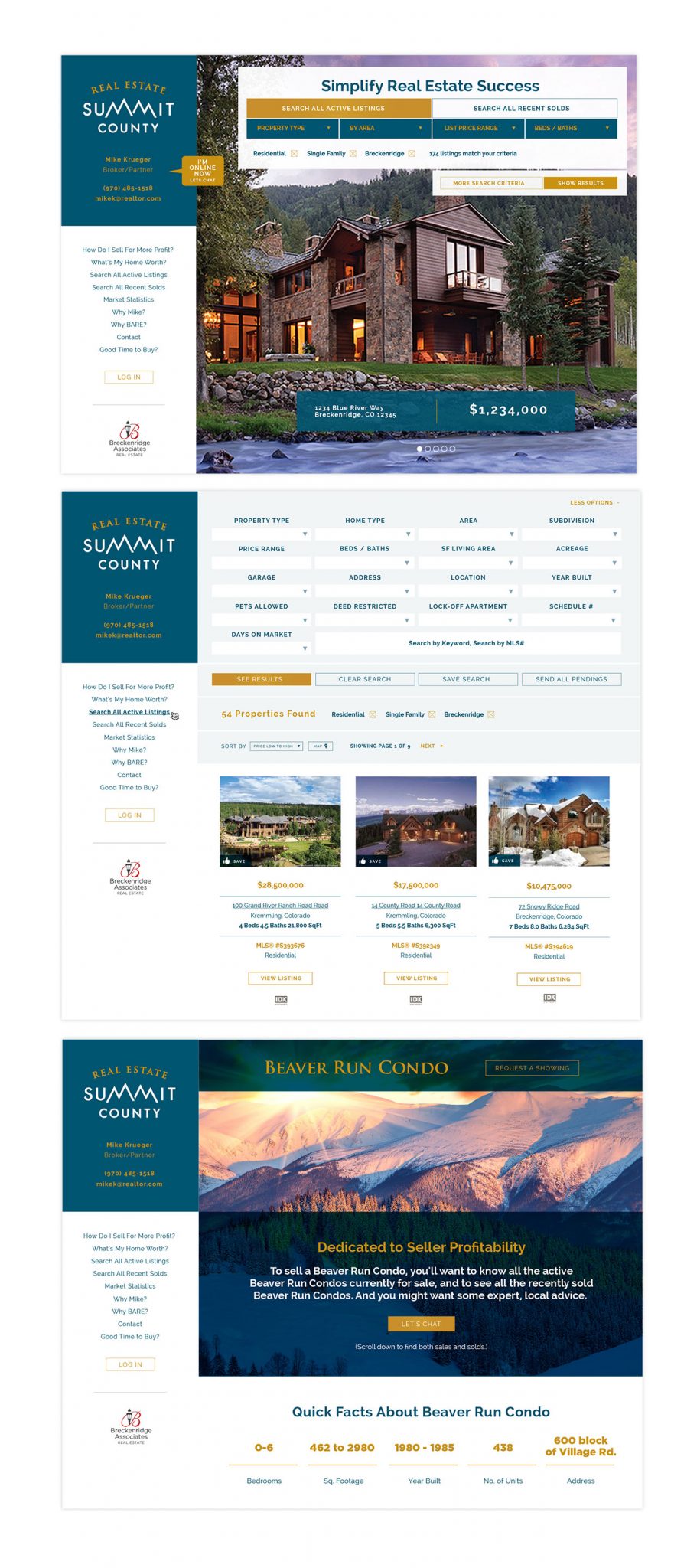 Like What You See?
We love helping brands reach their full potential. Get in touch to see how we can help take your brand and marketing efforts to the next level.