Candere Mundi Five's mission is to create a network of multinational corporations, joint ventures and collaborations financed by a private investment fund to support the creation of a global network for the cannabis industry that will cultivate, extract, research, produce and distribute cannabis and related products.
Project Scope
Brand Strategy, Name Development, Key Messaging, Brand Mark Development, Visual Communications System, Pitch Deck Development, Web Development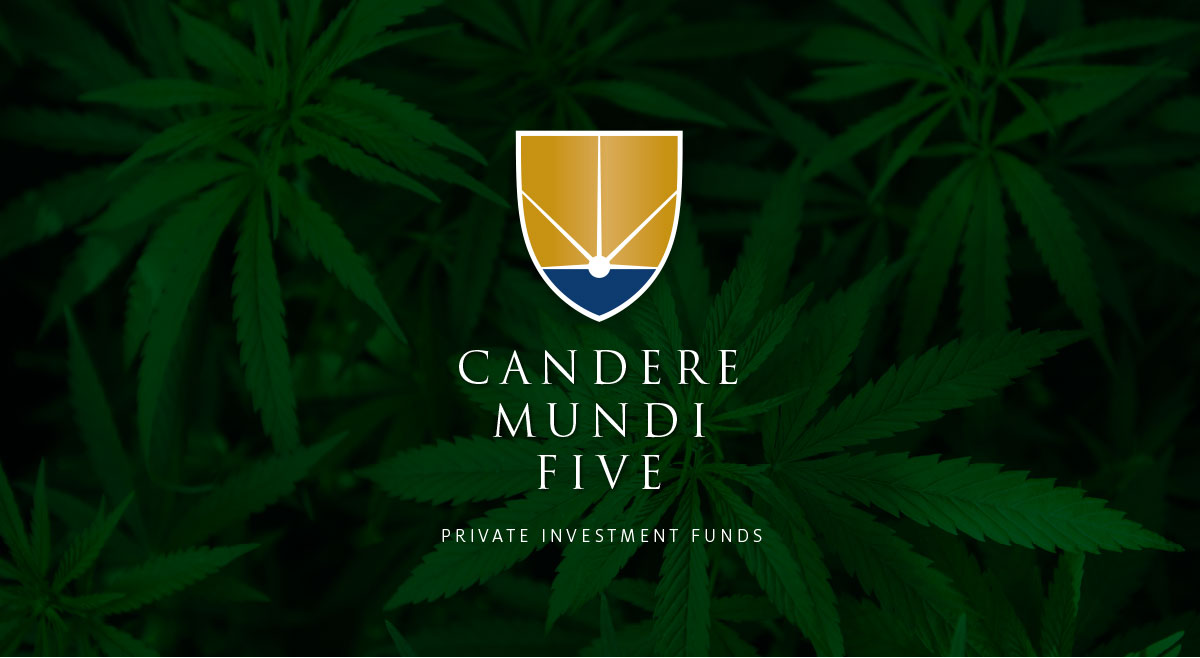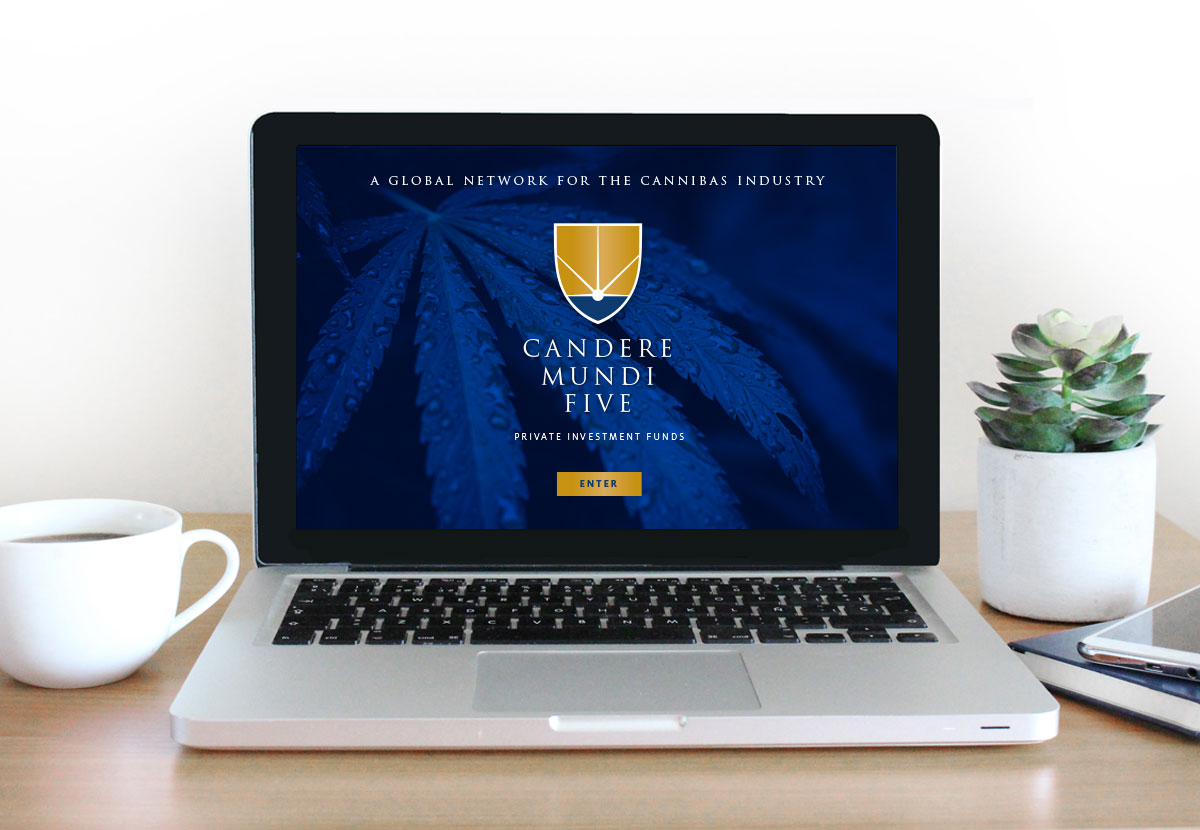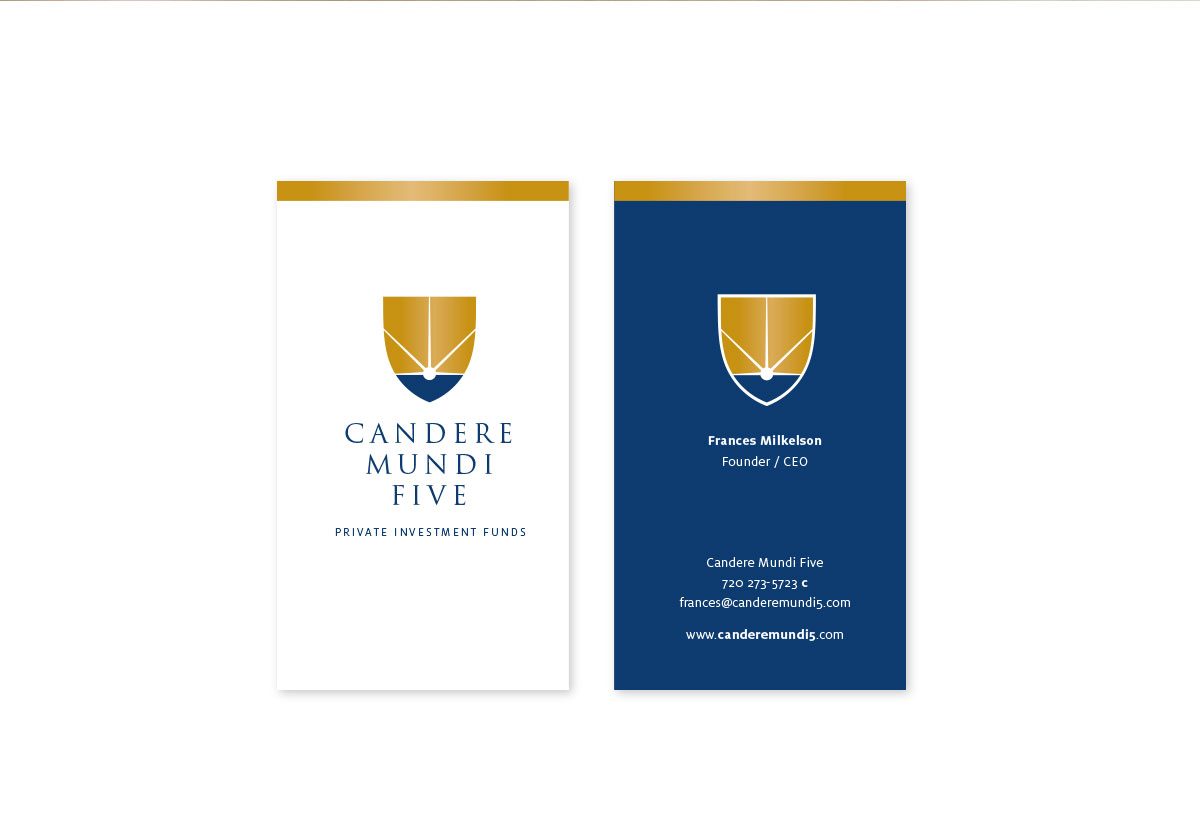 "
I welcome the opportunity to share my experience with Bluebird. I engaged the Bluebird team in early 2019 to assist us in the creation of our company logo, initial web presence and basic marketing materials. It was our first experience working together and I felt they exceeded our expectations. Their communication was consistent and frequent. They were generous with time, listening to our story and bringing the visualization of our mission to life. I very much left those meetings feeling like we were really heard and there was considerable consideration to our end-goal objectives. The process was very efficient and I never had a timeline that was not met. In fact, there were several deliverables they provided ahead of schedule. The creative talent on the Bluebird team is one of their strongest assets. It is sometimes difficult to find creatives that can also bridge to the business practicalities but Bluebird does that well. I also leaned in to their strategic thought leadership that I would recommend to others as well. Having an outsourced marketing team that I can empower and is accountable is super important to me; the Bluebird team does that with ease.
We are an international financial services company and it was important to have a marketing team that really understood that. Bluebird got the importance of that global perspective from the beginning. Our fund is based in Lima, Peru with offices in Colombia, Guatemala and Mexico. Our management company for the fund is based in Denver. We needed a brand that would be understood in both English and Spanish and we definitely feel like we accomplished that and have received positive feedback that supports it.