Custom furniture solutions, designed to work.
Pear has been building custom furniture solutions for businesses along the front range since 1984. Believing that an innovative and engaging workplace provides positive, long-lasting effects for its clients and their employees, every Pear project is custom and uniquely designed to meet customer needs. Bluebird evolved the Pear brand and established a comprehensive template system for the company to more effectively tell its story and sell more products.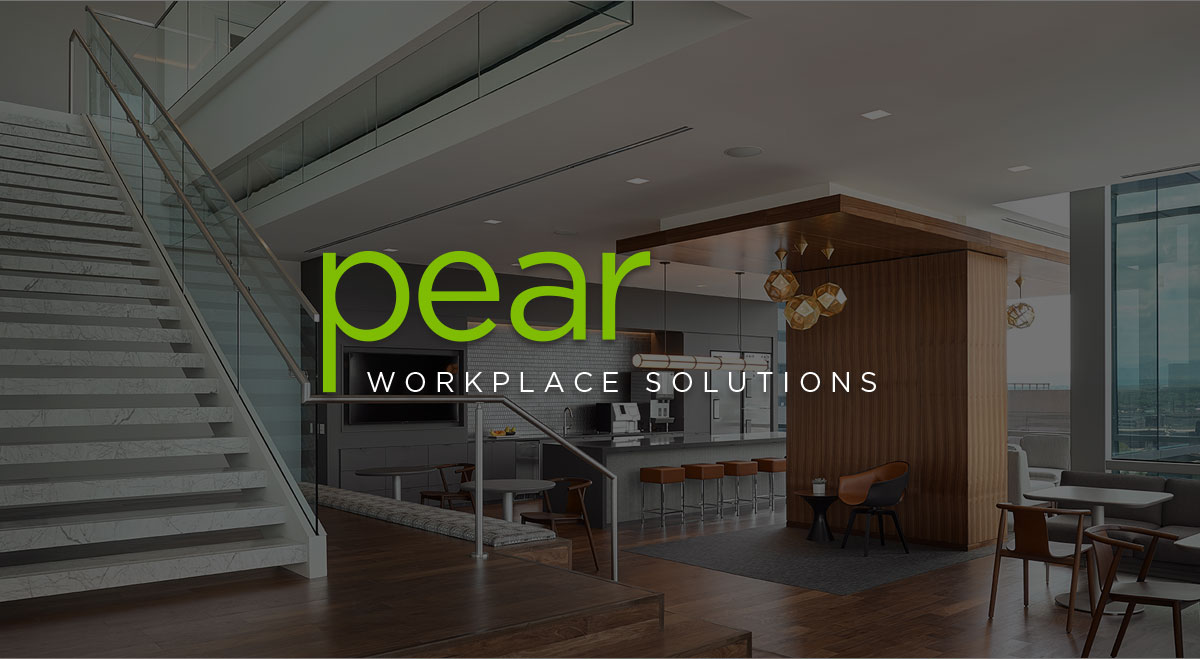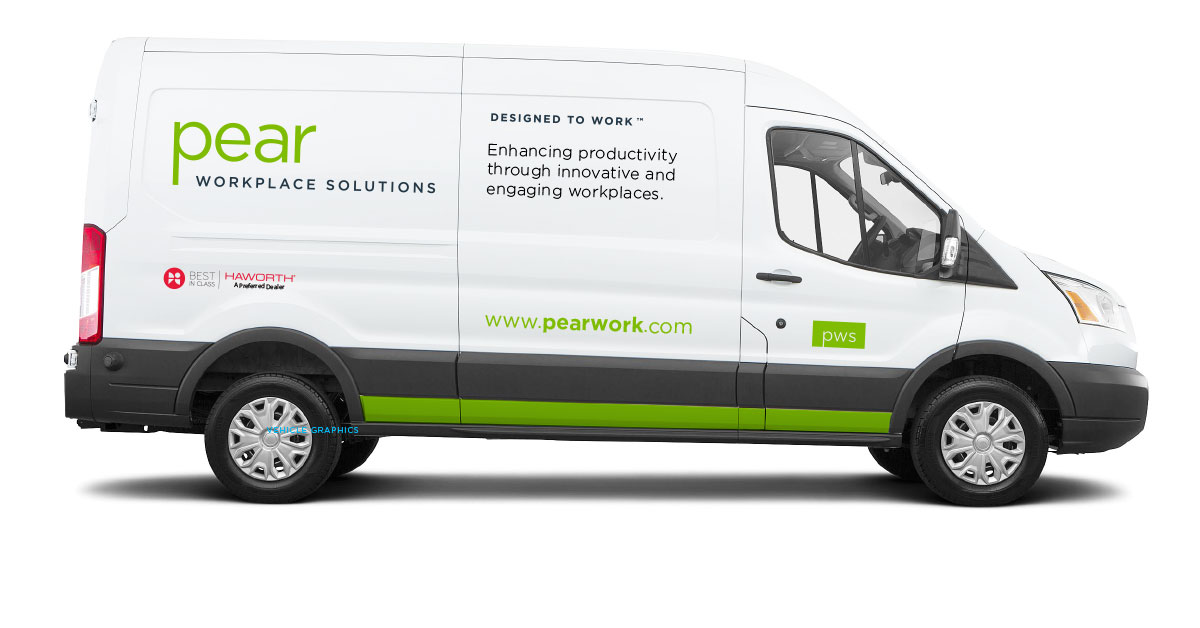 Project Scope
Brand Mark Development, Brand Standards, Brand Strategy, Fleet Graphics, Key Messaging, Pitch Deck Development, SEO, Signage Design, Tagline Development, Visual Communications System, Web Development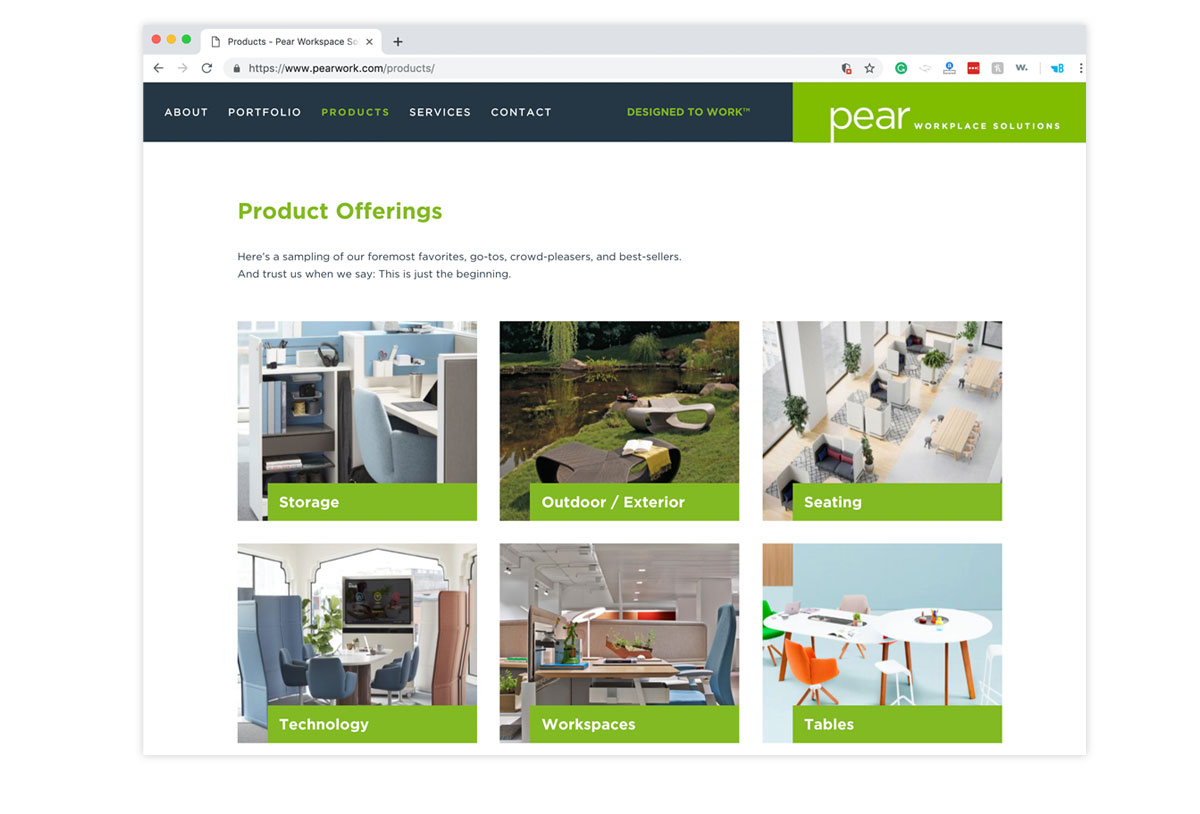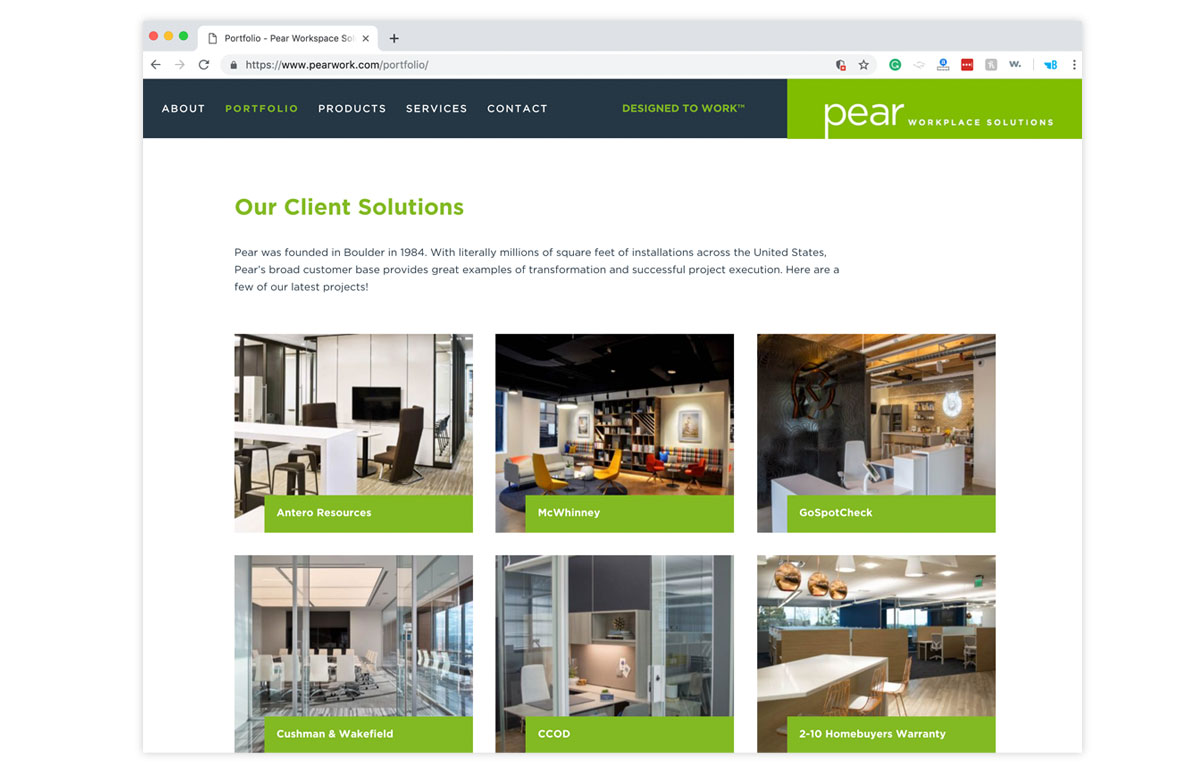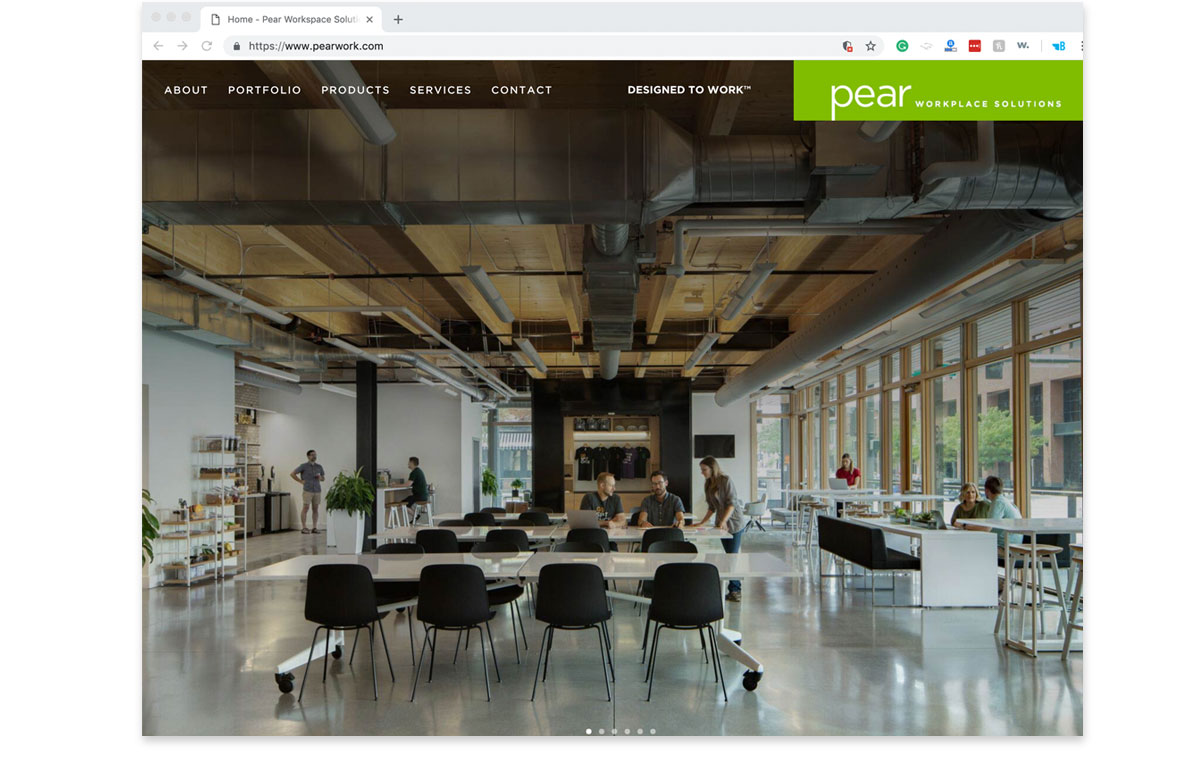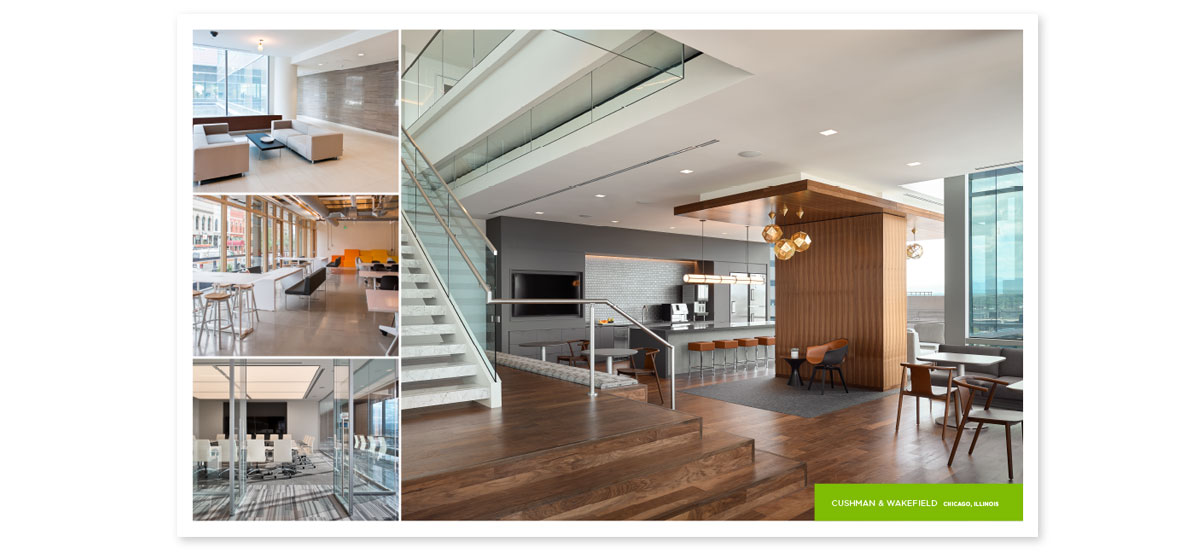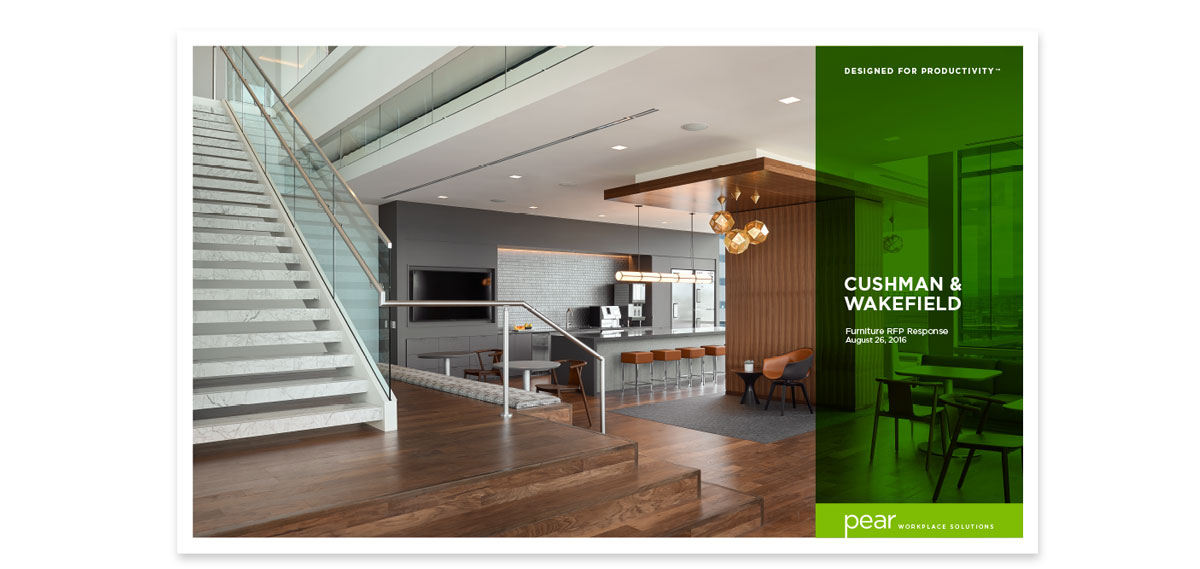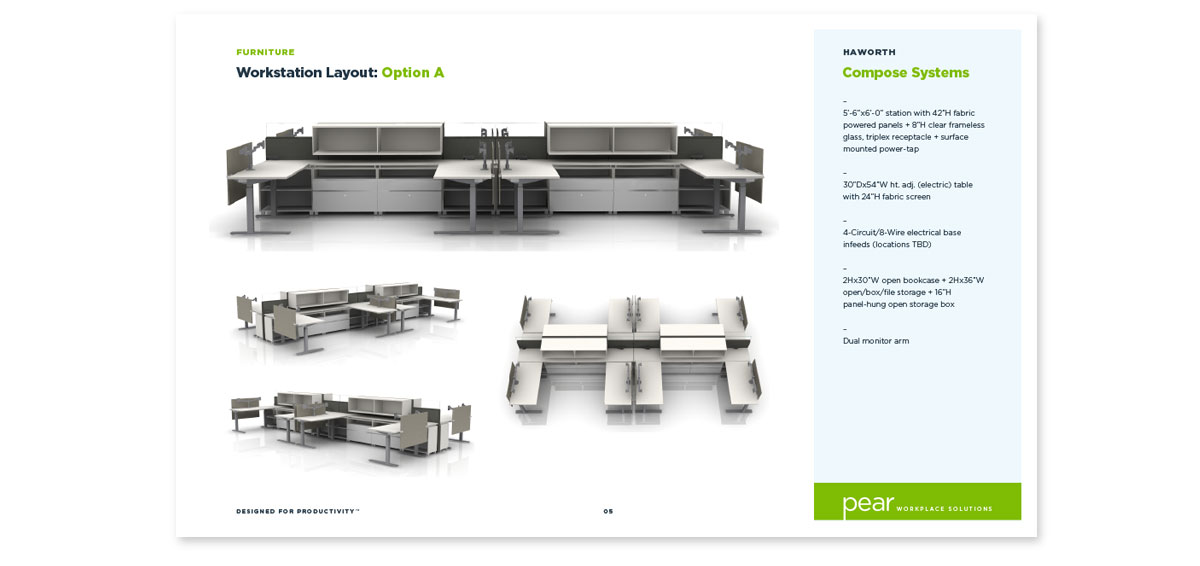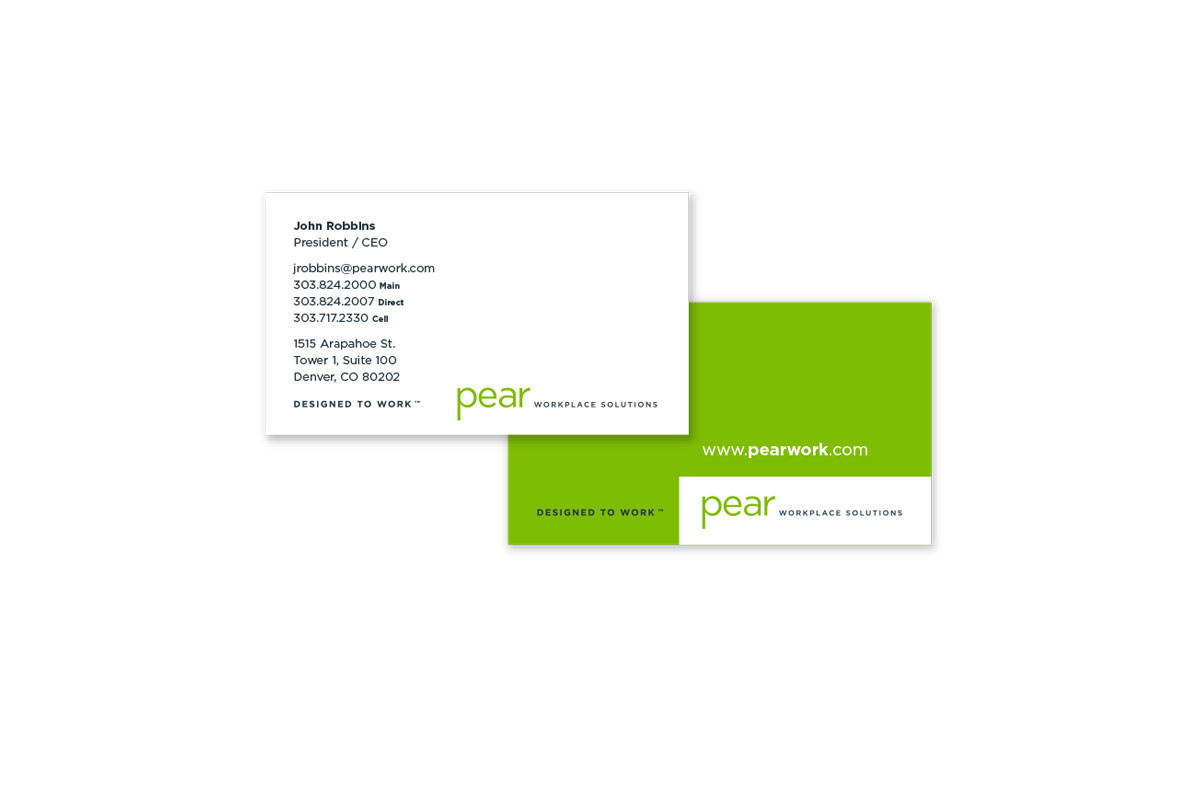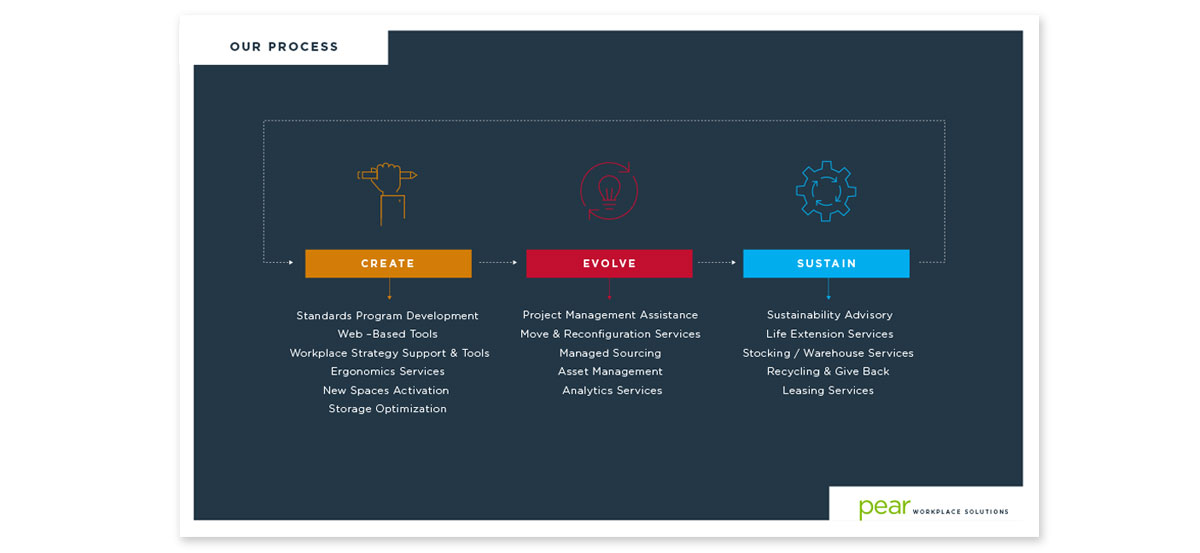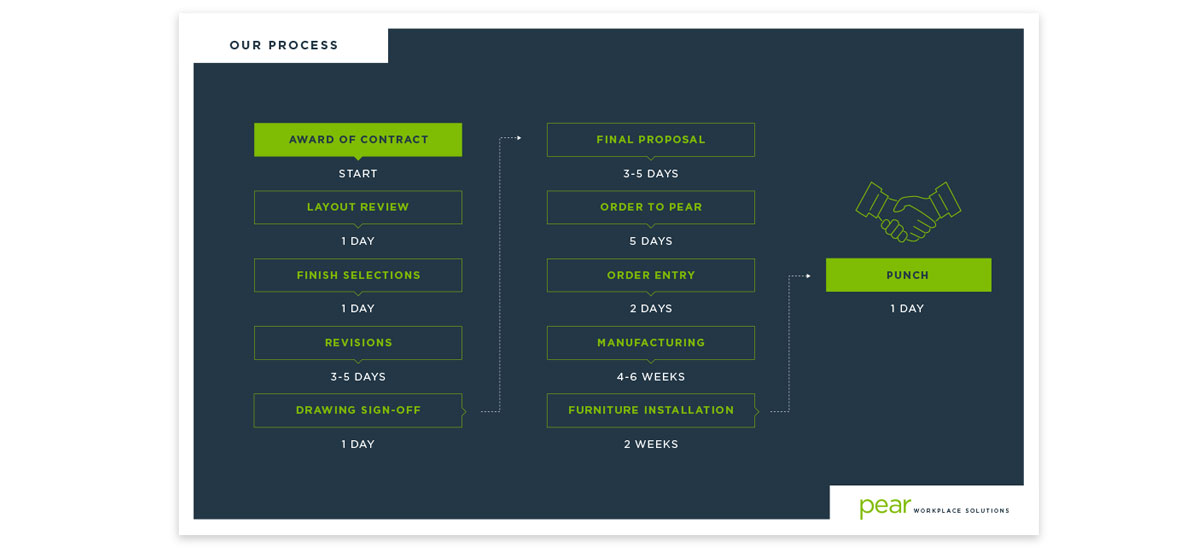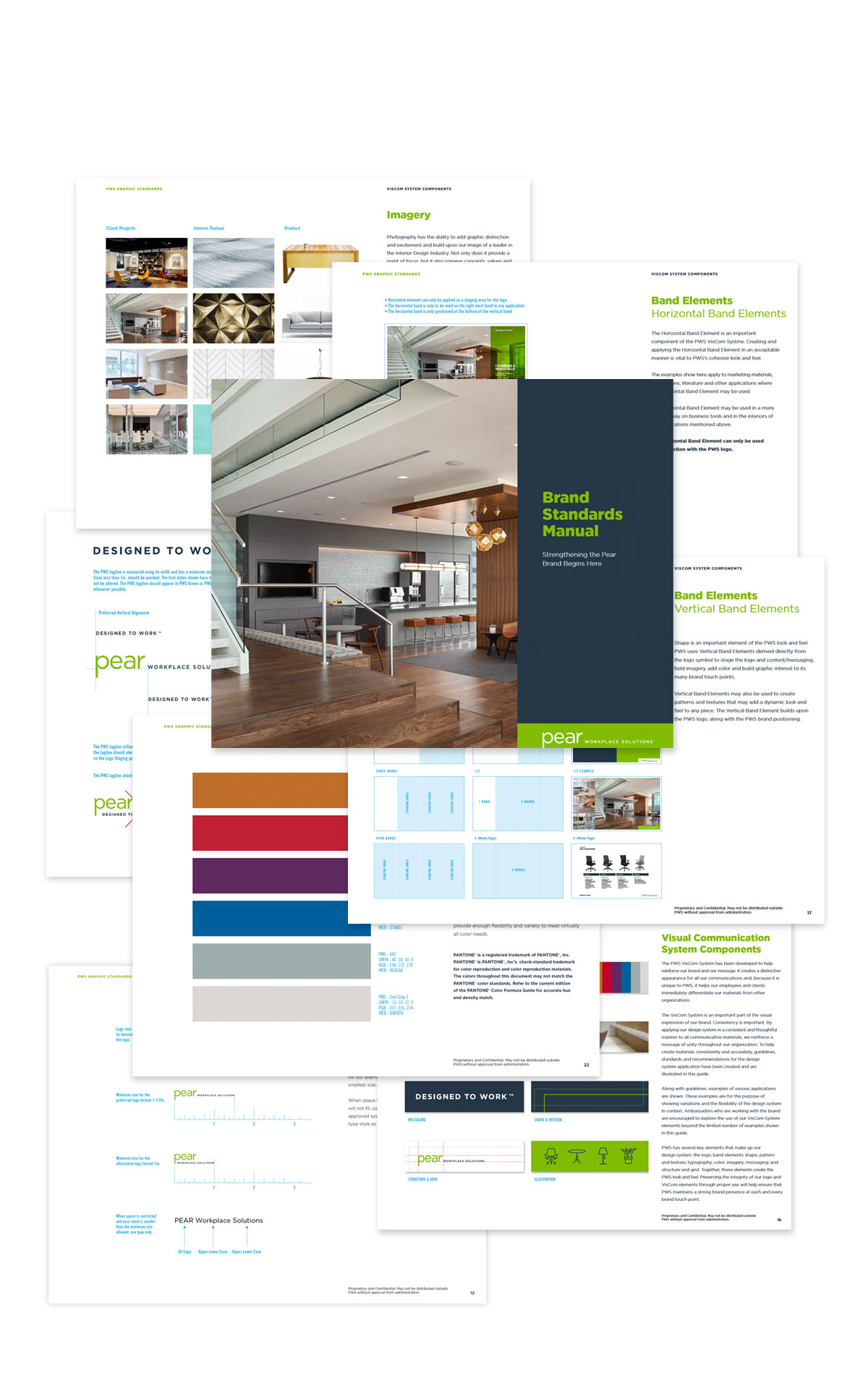 Like What You See?
We love helping brands reach their full potential. Get in touch to see how we can help take your brand and marketing efforts to the next level.