Healthcare is a journey, and one that requires a partner.
Founded in 2009, American Vein & Vascular Institute is a family-owned and managed company that specializes in vein and vascular medical care with clinics located throughout Colorado. Bluebird's long-standing relationship with American Vein included the development of a 10-year anniversary brandmark to be incorporated into future marketing and advertising campaigns. Bluebird continues to support American Vein in its marketing and advertising efforts.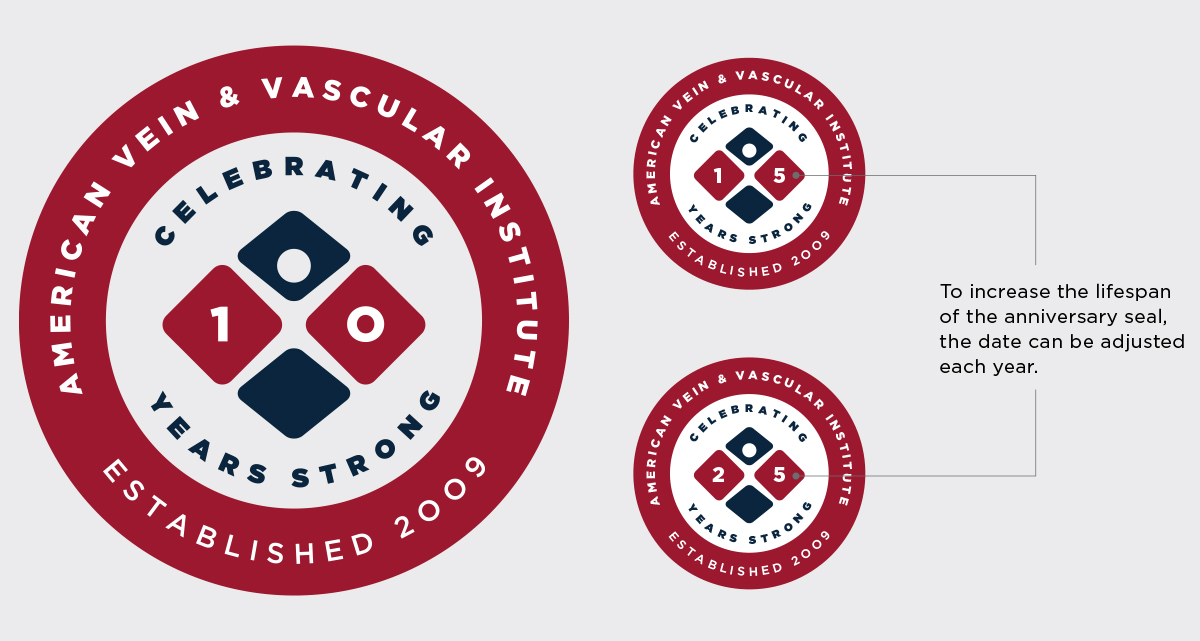 Project Scope
Ad Campaign, Brand Mark Development, Brand Strategy, Print Materials, SEO, Social Media, Web Development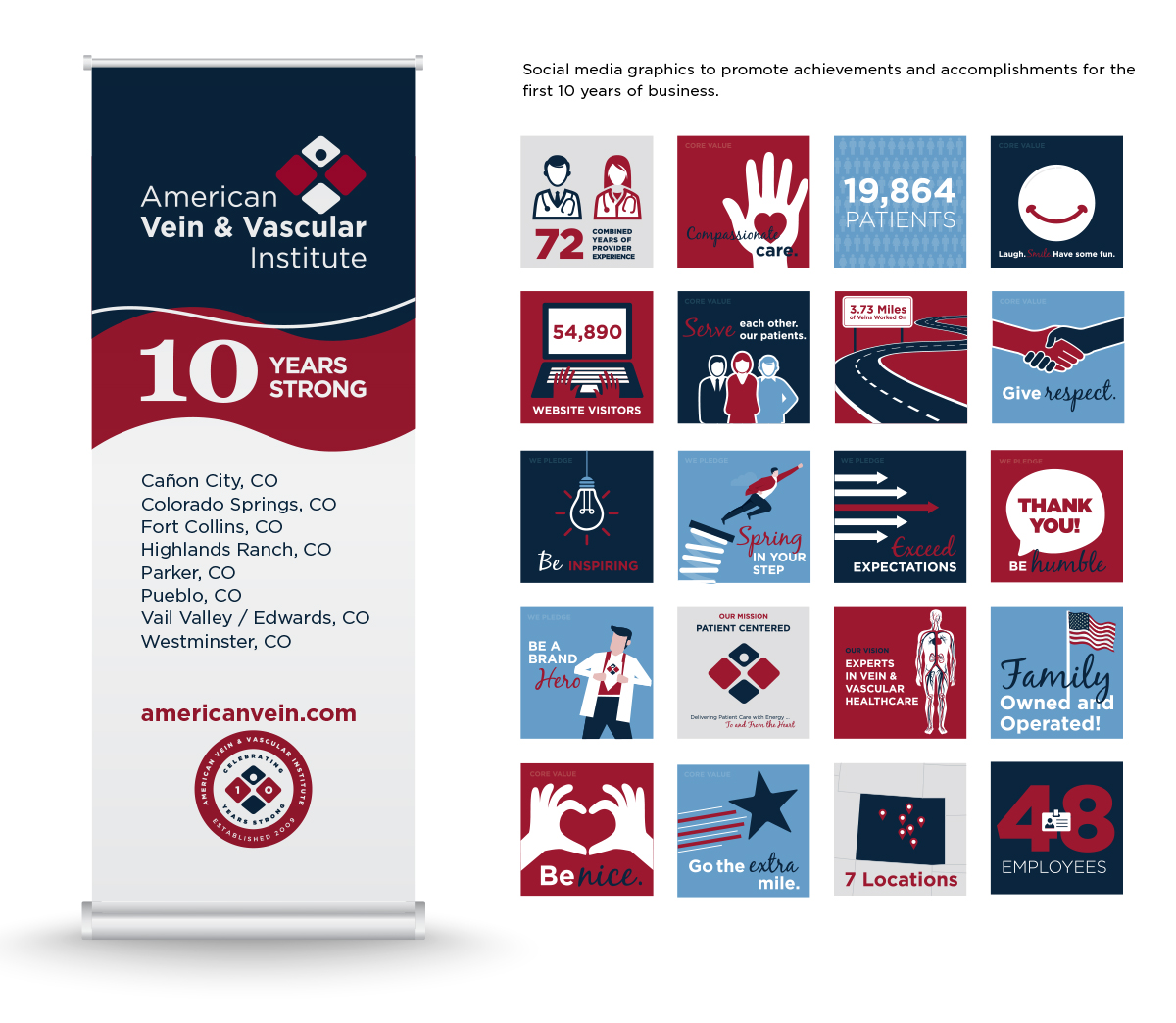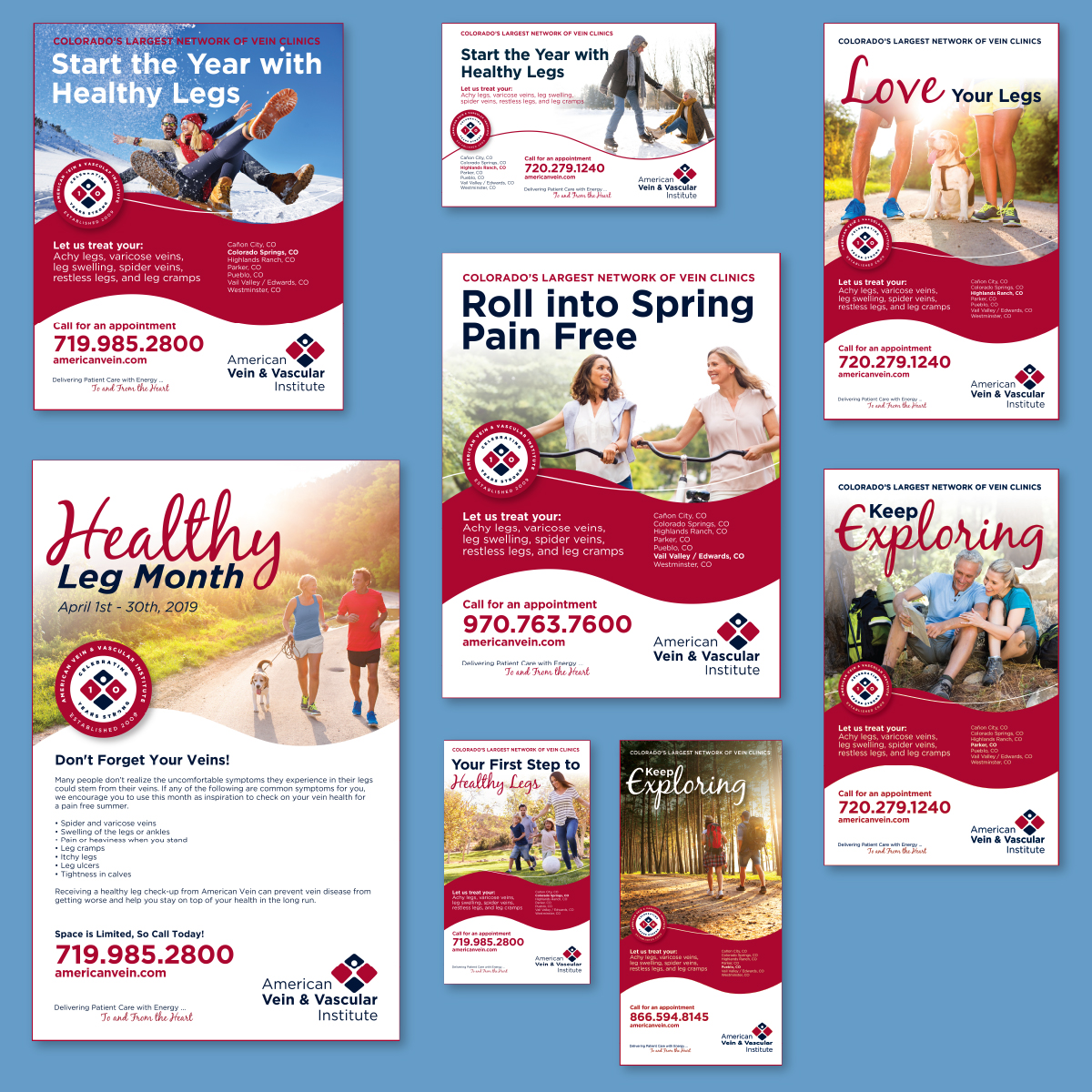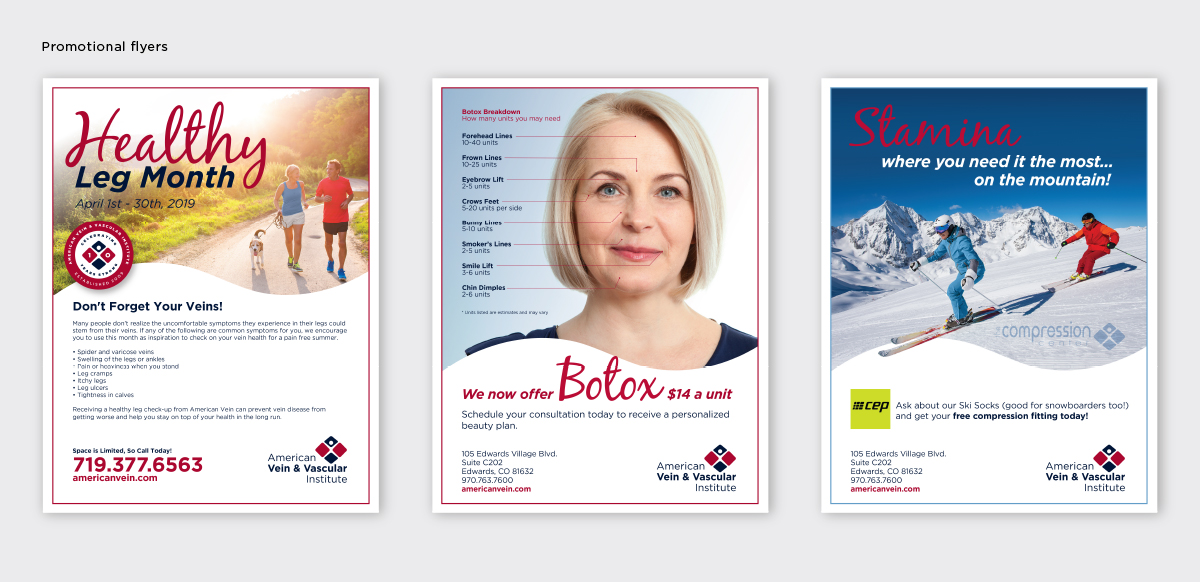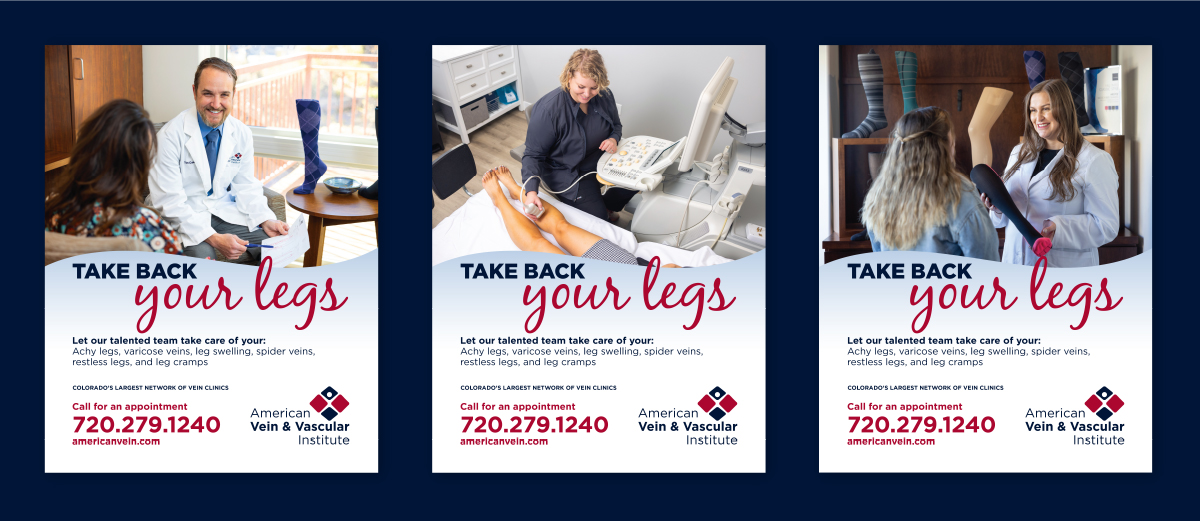 Like What You See?
We love helping brands reach their full potential. Get in touch to see how we can help take your brand and marketing efforts to the next level.