The Floyd health care system has served the families of northwest Georgia and northeast Alabama for more than 75 years. Floyd Medical Center, a 304-bed acute care hospital and regional referral center, is the beacon that strives to deliver patient and family-centered care that is compassionate, sensitive and respectful. Throughout Bluebird's long-standing relationship with Floyd, our role has been to guide strategy, provide marketing and design support, and work to enhance the overall Floyd brand as a whole and across its various services.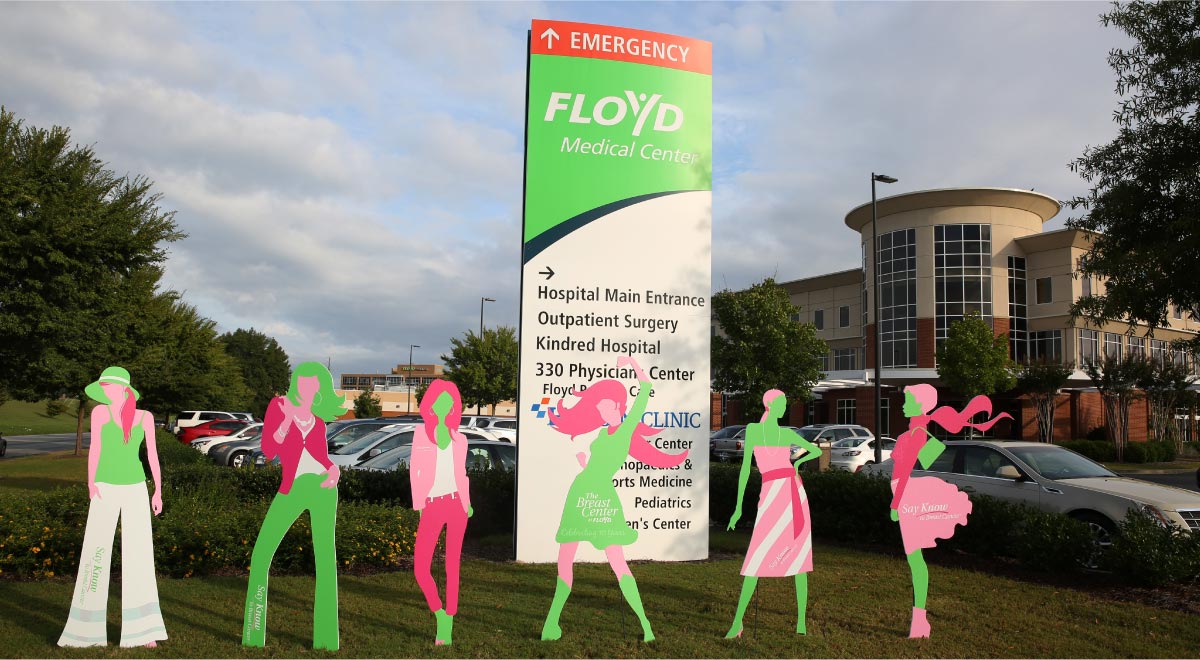 Project Scope
Promote Breast Cancer Awareness Month (October). Floyd is a leading provider and knowledge leader as it relates to breast health awareness. Bluebird has teamed up with Floyd to craft various materials over the years to promote the hospital's "Say Know to Breast Cancer" message. Floyd's own version of the traditional breast cancer "pink ribbon" is the paper doll, life-size silhouettes that adorn the Floyd facilities and the communities they serve each October, for more than 12 years. Each October the campaign includes Paper doll artwork, magnets, t-shirts, marketing collateral, advertising for print, outdoor and social media.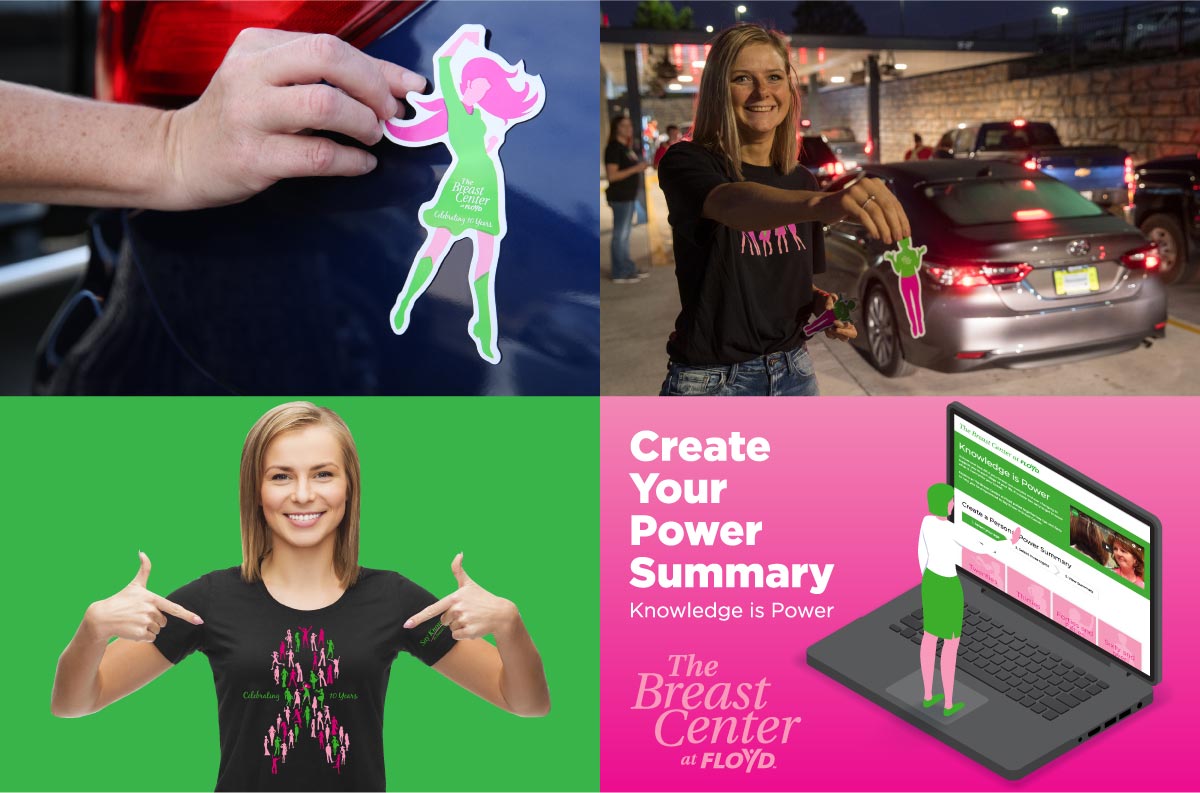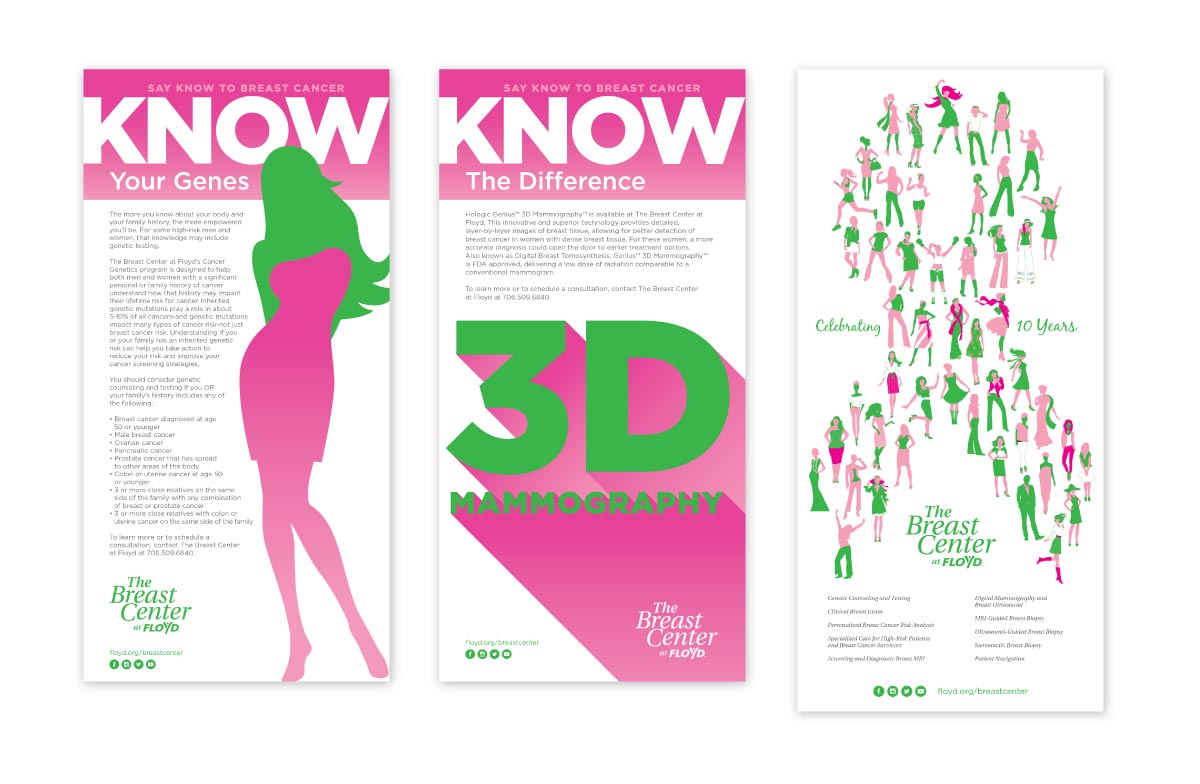 Project Scope
Celebrate a milestone! In 2019 the Family Birth Center at Floyd, prepared to celebrate the delivery of its 150,000th baby. As the region's only Level III Neonatal Intensive Care Unit, Floyd – delivering babies for nearly 80 years – wanted to share the excitement on this achievement. With Bluebird's support, the goal was to create a single campaign with phases to be rolled out before the milestone, when the milestone delivery came and after. The campaign included: Advertising for print, outdoor and social media. Icon and graphics for My Floyd Baby App. Marketing materials including pocket folder, brochure, website graphics, and emails.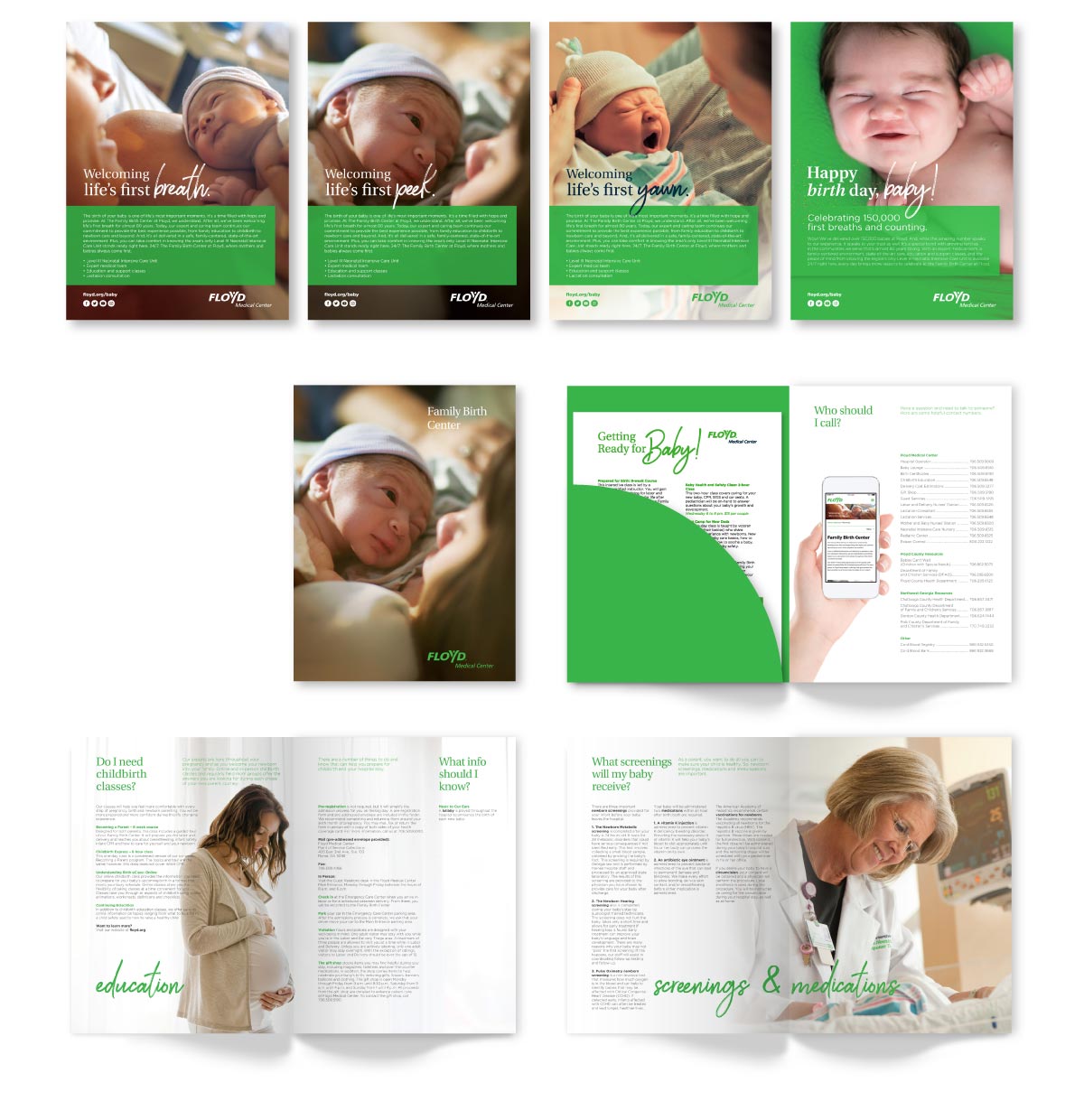 Project Scope
Promote Floyd's Urgent Care clinics. The goal of the Urgent Care campaign is to build a distinction between urgent needs and emergency. Bluebird has worked with Floyd to promote urgent care, "Save My Spot" online check-in, across eight convenient locations in multiple campaigns, leveraging advertising for print, web, outdoor and social media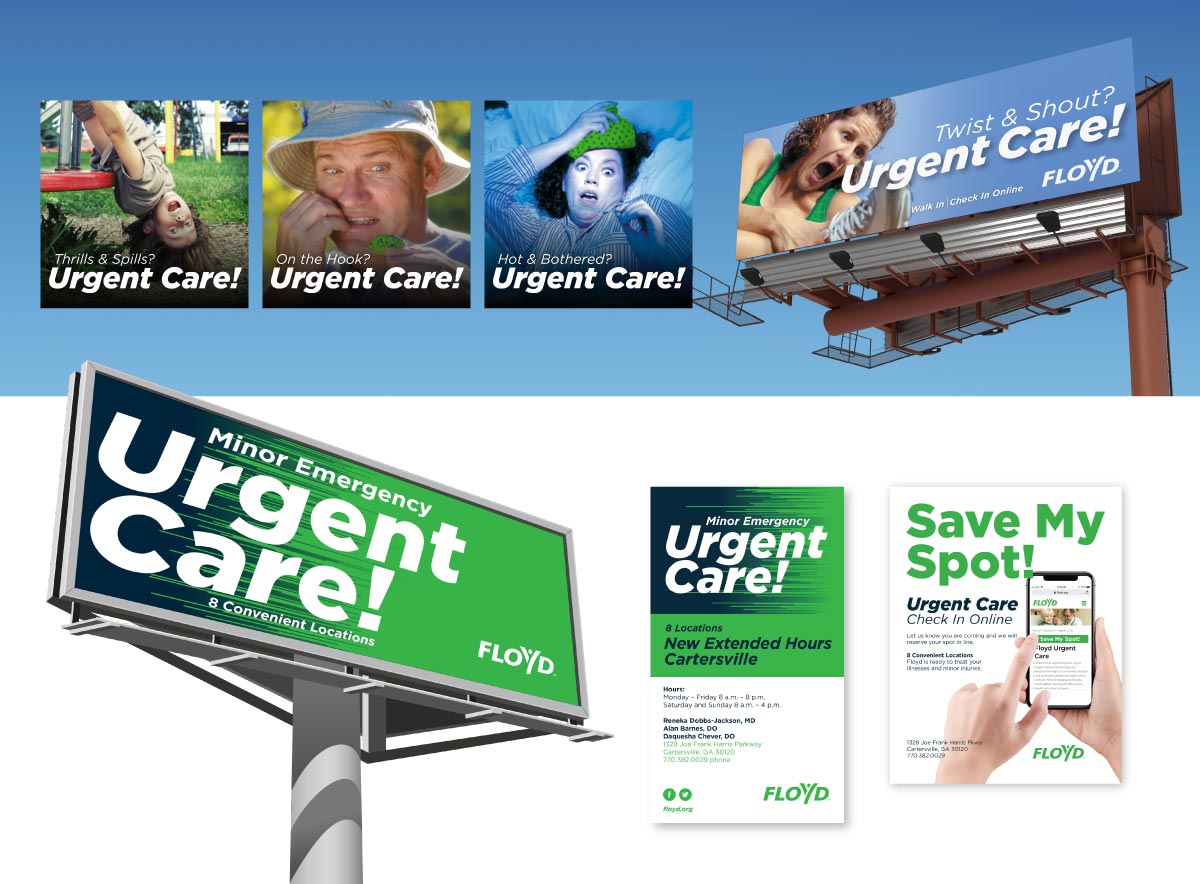 Project Scope
Annual Report development. For several years Bluebird has helped the Floyd team capture various achievements and accomplishments in a compelling report to be shared with the communities they serve.